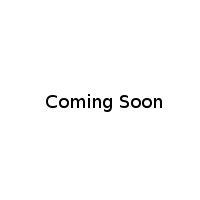 Woven Wood Blinds
Woven Wood Blinds and Bamboo Shades bring tranquility and warmth into any room. These natural fibers accent almost any décor while easily incorporating earth-friendly materials into your home. Woven wood shades and bamboo shades come in a variety of styles and textures, making them a good alternative to conventional blinds.
Although many shades are made from woven wood or bamboo, this shade category also incorporates blinds made from any natural material including grasses, rattan and reeds. Natural fibers often provide lasting strength and endurance while providing a warm atmosphere. Because these shades are made from all natural materials, the fibers and colors tend to differ from shade to shade. There are, however general colors and stains from which to choose.
Like wood blinds, woven wood shades and bamboo shades provide natural insulation from noise and heat, but it differs between styles.
Because woven wood shades and bamboo shades are made from a variety of natural renewable resources, they come in all sorts of styles. If you're looking for something more traditional, choose a small natural weave and a matching valance or decorative banding to blend with your decorations. Woven wood shades and bamboo shades also come in different density weaves, thicknesses, and are even available with liners for added privacy or room darkening.