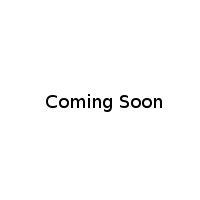 Vertical.

Suitable for all types of window but especially for long drops and wide openings e.g. patios or in a home study or office. You can choose from a wide range of fabrics, woodweaves or rigid panels in both timber and PVC.
Vertical blinds are best suited for very large windows and sliding glass doors. These blinds are available in a variety of textures, styles, and colors and are usually made from vinyl or some type of fabric. Although most people assume all vertical blinds come with opaque slats, there are hundreds of options including translucent fabrics. These styles range in their ability to control light, and some vertical blinds can effectively darken rooms when fully closed.
Much like their horizontal cousins, vertical blinds can be fully drawn to one side, allowing full light exposure, or can be shut and adjusted to optimum light or privacy levels. Vertical blinds are simple to manipulate, usually requiring a simple pull or push of a wand or cord. Rotating the blades is just as easy.
When choosing a slat or blade construction for vertical blinds, be aware that vinyl, wood, and aluminum blades can be quite noisy when opening or closing the blinds. Fabric or composite vertical blinds are less distracting, but still provide the same quality of light control and privacy. When opening your blinds, keep louvers (the joints by which each blade hangs) open so that each blade hangs perpendicular with the window. This helps prevent unnecessary wear on the cords and blades.
Manufacturers of Vertical blind fabric
Louvolite
Eclipse Blind Systems
Arena
Decora
For more information on made to measure vertical blinds
To buy vertical blind or vertical blind components or accessories
.