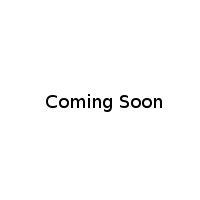 Pleated Blinds

Light and delicate. Available as a single folded pleat or honeycomb shape. Both giving that softer filtering effect. As fabrics are light in weight and can be cut to unusual shapes, pleateds are particularly popular as a skylight or conservatory blind. Coatings can be added to improve reflective performance.
Pleated shades combine the uniformity of solid fabric shades with the look and feel of horizontal blinds. They come in a variety of fabrics and light filtration options, ranging from sheer to solid opaque. Pleated shades even come with liners to improve light filtration and added privacy.
Unlike cellular shades, pleated shades do not provide the same level of noise and energy insulation since they consist of a single layer of fabric rather than a network of special layers. Due to this single layer, pleated shades cannot hide their control strings, either and you can see them on the outsides of the shades when they are lowered. Pleated Shades are, however, an elegant, affordable alternative for individuals who like the look and feel of cellular blinds.
Top Down/Bottom Up – This feature allows you to simultaneously raise the bottom of the shade and the top of the shade, giving you even greater control over direct sunlight and glare. This is especially helpful if you want to brighten your room but reduce direct sun.
Top Down – This feature only allows you to control the bottom edge of the shade as with most traditional shades. Although it does not give you maximum light control, the top down pleated shades feature is available in wider styles for big windows.
Pleated shades also come with a continuous cord loop for controlled raising and lower of the blinds. This control feature is also safer than traditional cords and recommended for homes with young children.
Pleated shades come in a variety of fabric options and colors ranging from sheer to opaque. Adding a liner can further enhance light control with any light filtering fabric. The sheer options diffuses light but allows some visibility of the room from the outside while a private or semi-private option gives only a hint of people or objects inside the room while preventing even more light to filter through. An opaque shade, or blackout shade, prevents any light from entering and provides total privacy for occupants.
Typically, pleated shades are very durable and easy to clean. The pleats also allow them to stack neatly when raised, preventing them from blocking views or light when not in use. The versatile pleated shades also come in styles for arched windows, circles, and skylights but, regardless or style, are always the same color on both the front and back. Keep this in mind when coordinating the color of your window treatments the existing décor of both the interior and exterior of your home.
Manufacturers
Luxaflex
Stevens Scotland
Louvolite
Eclipse Blind Systems
Arena