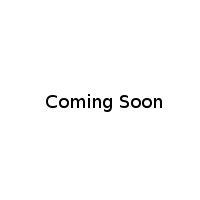 Timber Slatted Blinds
Wood Venetian blinds are one of the earliest forms of sun screening that were developed from the timber shutters that covered window openings before the advent of glass. The modern blind dates back to the 18th century and is the original venetian blind. Whilst most are made with the same components as aluminium blinds, reproductions of the early blinds with timber rail sections and cast fittings are also available.

As a natural material, timber is subject to movement and for timber blinds it is only possible to use timbers that are stable in the form of narrow strips. The timber has to be dried to moisture content of between 6-8% to maintain this stability and reduce warping to a minimum. The timbers most generally used are western red cedar and basswood other timbers can be used for special applications. Timbers with a decorative grain can be used, but tend be unstable and warp. Cedar is a very grainy wood, with a distinctive variation in colour that is its attraction. Basswood is a lightwood with a more even grain, which is preferred when a more even colouring is required. Ramin is now rarely used for blinds, as it is an endangered species and subject to CITES controls.

Simulated timber slat is also available. Made from polymers often combining a percentage of wood sawdust, it has the appearance of grain and colour of real wood.
Wooden Venetian Blind Manufacturers
Decora
Timberlux
Sunwood
Types and operation
Dual control
Dual control blinds have a cord to raise and lower the blind and either a cord or rod to tilt the slats.
Mono control
Mono control blinds have a cord or rod that both raises and lowers the blind and tilts the slats.
Electric control
Motor located in headrail.
Rooflight
Can also be fitted to rooflights as non-retractable blinds
Components
Slats
25mm, 35mm, 50mm or 60mm widths cut from cedar, basswood or other stable timbers.
Headrail
In steel or wood.
Ladder braid
Polyester braid with cross-ladders to support the slat.
Ladder tape
Polyester or cotton in 12mm, 25mm, 38mm, 50mm and 60mm widths instead of braid.
Cord
Made from polyester to raise and lower the blind.
Acorn
A range of materials and objects used as cord pulls.